Mail Sorting
Sorting Your Mail To Maximise Postage Discounts
Mail sorting refers to the sortation methods we use in order to comply with the requirements of postal services within the UK. By adhering to these requirements, we receive discounts in postage which are then passed onto you, for your benefit. Essentially it is a process of ensuring that your mail matches the sortation requirements of the specific postal carrier, which involves data management and the maintenance of your mailing to ensure it remains compliant with the relevant requirements.
Sorting your Mail
…at the source saves our carriers time and money, we pass these savings on to you!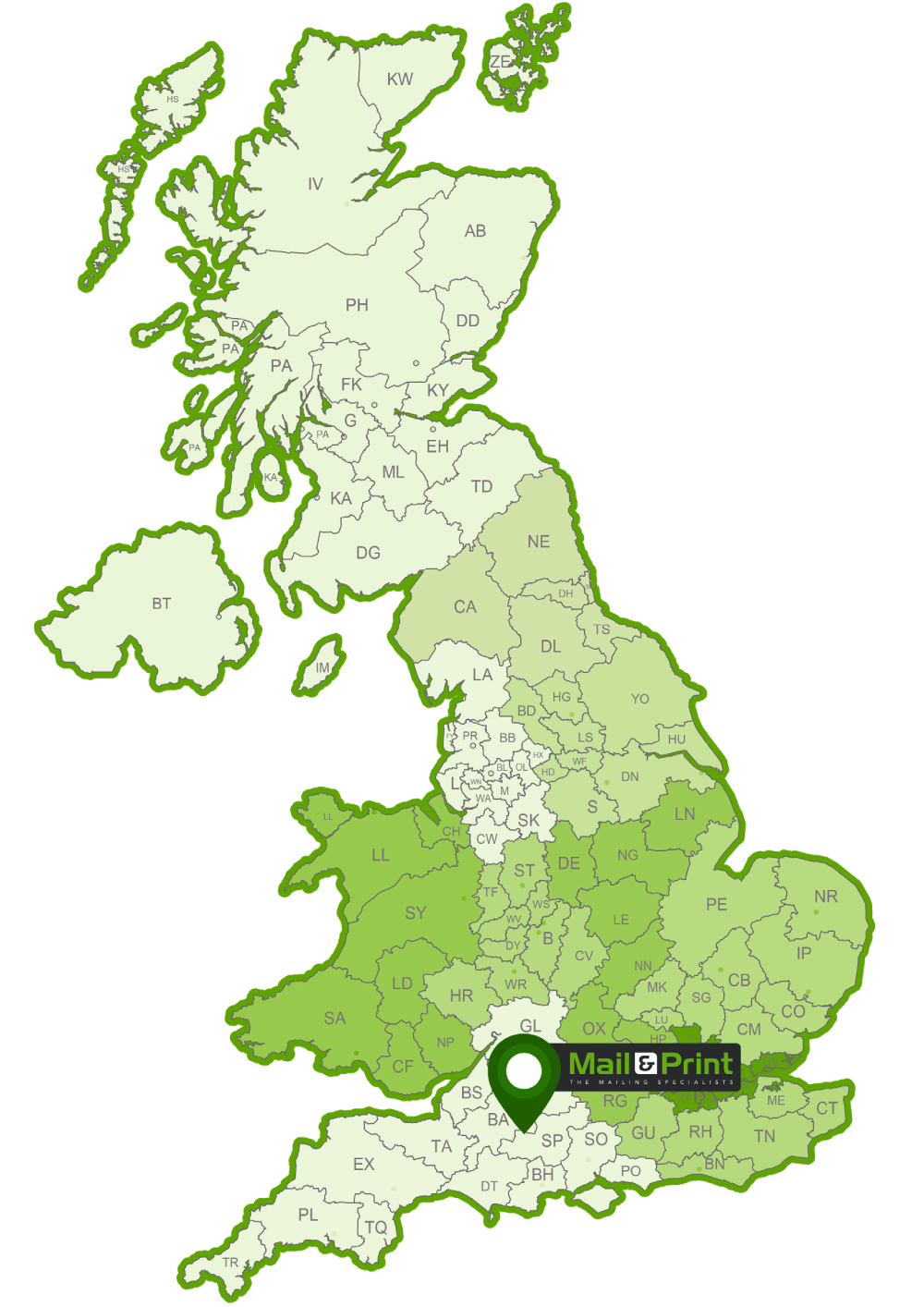 This Benefits you by
…reducing the overall cost of your mailing, reaching the same people for a discounted price.
Accuracy Equals Discounts
Obtaining the best discounts depends on the accuracy of the data. Inaccurate data is referred to as 'Residue Data' and earns a lower postage discount. As a result, the initial mail sort on data when setting up the mailing is vital. If data achieves a minimum of 90% accuracy, it is referred to as 'direct data' and in some circumstances is a qualifying criterion for postage discounts.
For more information regarding postage discounts and services within the UK, click here. If you wish to receive more information about the different mail sorting methods that we use then give us a call on 01747 820960
Request a Call Back
Simply add your name and phone number and we'll call you back with free, friendly advice within two working hours...