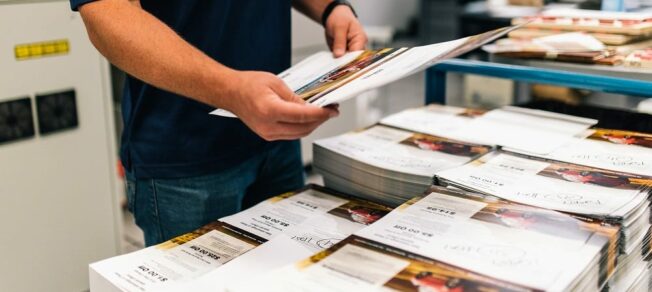 What's all this talk about variable data printing I hear you ask? Well grab a coffee and a seat and I'll tell you... VDP or variable data printing ...
Building customer loyalty is a difficult process. The digital age has caused markets to become more transparent than ever. Customers ...
Data Processing Terminology The world of data processing can be confusing and full of unfamiliar terminology. To give you a helping ...
Like it or not your good marketing has the ability to move people through your sales funnel, it offers everything that you need to ...
Staff | November 06, 2019
Mail and Print are pleased to welcome on board two new members of our team, Johanna Russell and Ruth Armstrong. Both of whom join the ...
There is no doubt that you currently work in a worldwide market, especially if your company sells products online.  Take our portal ...
Where/What should I do? I spent a little bit of time in Devon recently, it's a great opportunity to get out and about no matter ...
Request a Call Back
Simply add your name and phone number and we'll call you back with free, friendly advice within two working hours...