MailmarkTM – your guarantee of the lowest postage rates available for your business
Mail and Print is a Mailmark™ enabled Mailing House Approved by Royal Mail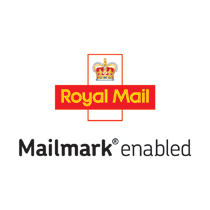 Mailmark is the Royal Mail's new barcoding system that provides businesses with additional and more detailed information about their mailings, including:
Location tracking and delivery schedules
Accurate estimates of when mail will land
Online and custom reporting that provides information on the status of your mail and quality of data.
Mail and Print were one of the first six mailing houses in the UK to become Mailmark enabled due to our proven technical ability and processing of huge volumes of mail using the Royal Mail system.
Many businesses have joined us on the Mailmark journey and have contributed their hard work, skills and expertise to complete the Mailmark process with us.
HOW DOES IT WORK?
Mailmark makes use of both 2D and 4-state barcodes that enable retail and wholesale business customers to access the lowest available postage discounts as well as valuable information about individual mailings.
Mailmark can be used in conjunction with 90% of machineable letter and large letter mailings including:
Advertising Mail
Sustainable Advertising Mail
Publishing Mail
Business Mail
Business Mail 1st Class
Royal Mail has made significant investments in technology and processes that capitalise on the data within the new barcodes so customers can:
Keep track of when their mail enters the mailing system and when it is scheduled to be delivered. This information will be available free of charge via your mailing house or for larger customers via a direct online interface
Use the detailed information on errors and returns over a period of time to reduce mailing costs and identify data errors that could save thousands and improve marketing ROI.
Predict when items land so they can allocate resources for example at call centres, or perhaps have items land when a local promotion is taking place.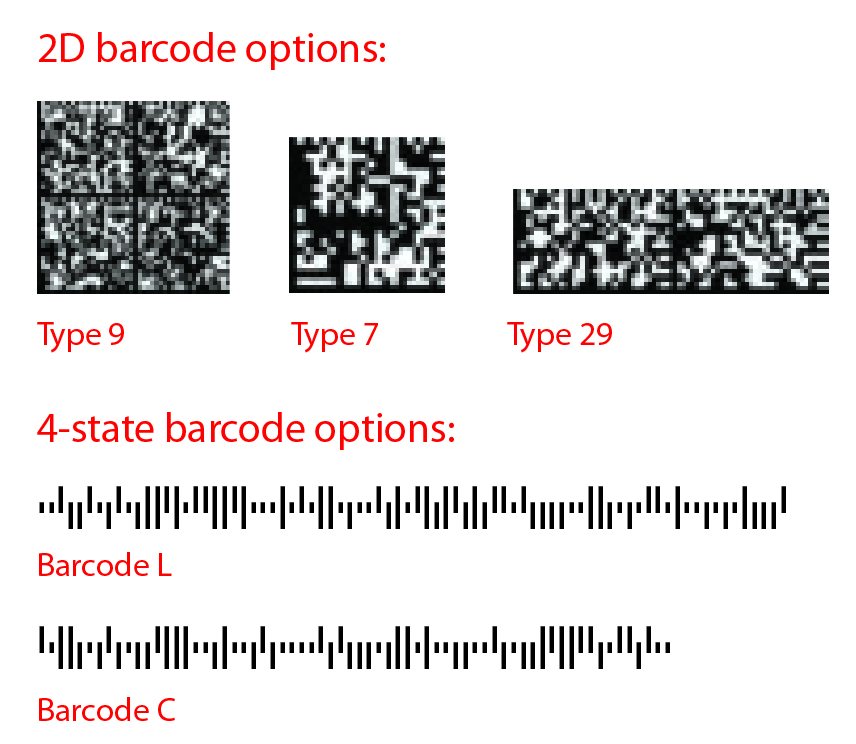 Call for further information on:
Mailmark and the types of barcodes
Mailmark and formats of mail
Mailmark and volumes applicable
Mailmark and types of mail, i.e. Advertising Mail, Business Mail etc
Mailmark Trademarks and Registrations
Franking machines and Mailmark
To be updated shortly
Franking machines – there seems some confusion about Franking machines and mailmark – so here are some definitions
The Franking machine mailmark – is simply a 2d barcode that incorporates certain data including
Date of posting
Price 
Franking machine number
Mailmark for Franking does not include address data information for measuring Royal Mail processing
(This information is stored in a Type 29 2d barcode that DOES NOT include any feedback information from Royal Mail at all, it only feeds back information from the Franking provider, it does not currently  report on the location or reading of the mail address data)
Royal Mail registrations and how to use the Mailmark logos and terms
Mailmark TM – this is a trademarked name by Royal Mail – A trademark, trademark, or trade-mark is a recognizable sign, design or expression which identifies products or services of a particular source from those of others. The trademark owner can be an individual, business organization
Royal Mail Mailmark® Is a registered mark of Royal Mail
Further information: 
http://mailandprint.co.uk/mailmark/mailmark-and-reporting-do-you-really-know-what-the-reports-mean/