Direct Mail and Printing Services
Helping companies large and small with the latest equipment and software, from a single copy to complete direct marketing campaigns. Our print services combine technology with expertise to ensure you get what you need, no matter the type of project. You also benefit from our insight into areas where you can save both time and money.
Your trusted Mailing House
With nearly 20 years experience, Mail and Print have been a trusted partner for thousands of companies both internationally and here in the U.K. We pride ourselves on being a complete solution for our customers whilst being innovative, accurate, reliable and secure!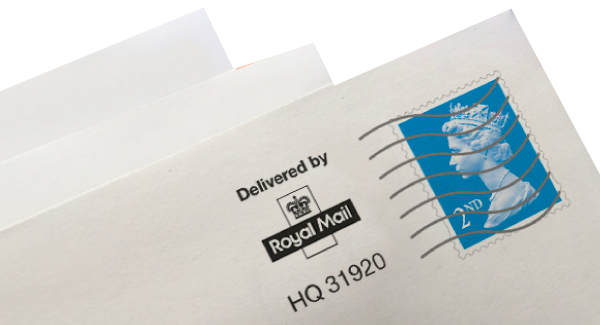 Mail Savings
Postage discounts
Mail and Print are experts at saving you money on your mailings. By formatting your data and physically sorting your mail for the main carriers - this reduces the time and resource needed, making it cheaper to mail - passing this on to you! Not only that, with our decades of experience we know which mailing, printing and postal methods to use, based on your mailing - making sure it's the right service for you.
Mail Savings
Digital Printing
Make a lasting impression
Our cutting-edge digital printing technology makes sure that your printing and mailing is the best it can be. Printing and mailing everything in full vibrant colour - letters, envelopes, postcards and brochures. Our digital printers also allow for variable data printing, making sure your mailing is personal!
Digital Printing
Creative Services
View our work
We don't just mail - we design for mailing and printing! We can advise on an existing design, revamp an old one or come up with something new and innovative for your next mailing or project. We're experts at brand management and take the time to make sure our designs can fit seamlessly with your existing corporate identity.
Creative services

Latest Mailing News
View our blog
Keep up to date with all our latest articles in the blog section. Here you can find our experts talking about what they know, not just industry knowledge, but handy tips that might inspire your next mailing and/or printing project.
Latest posts
Request a Call Back
Simply add your name and phone number and we'll call you back with free, friendly advice within two working hours...