One Piece Mailers, Tabbed items, Gluing and Postcards
One Piece Mailers
One-piece mailers are a way of getting the visual appearance of your mail without using poly or using envelopes. This usually means printing the shell or base stock and then folding and peelable gluing the item together, at our factory in Berwick St Leonard, Wiltshire. The data can then be added during the folding and gluing process and mail sorted subject to meeting the minimum requirements.
What is Tabbing?
Tabbing is where we add a disc to the open edge, this is normally a 20mm opaque peel able disc that is perforated so when it is opened the perorations tear and not the item you are closing. The benefits of tabbing is there is little or no set up required and no spoilage so even if you are doing a few items this format can be adopted.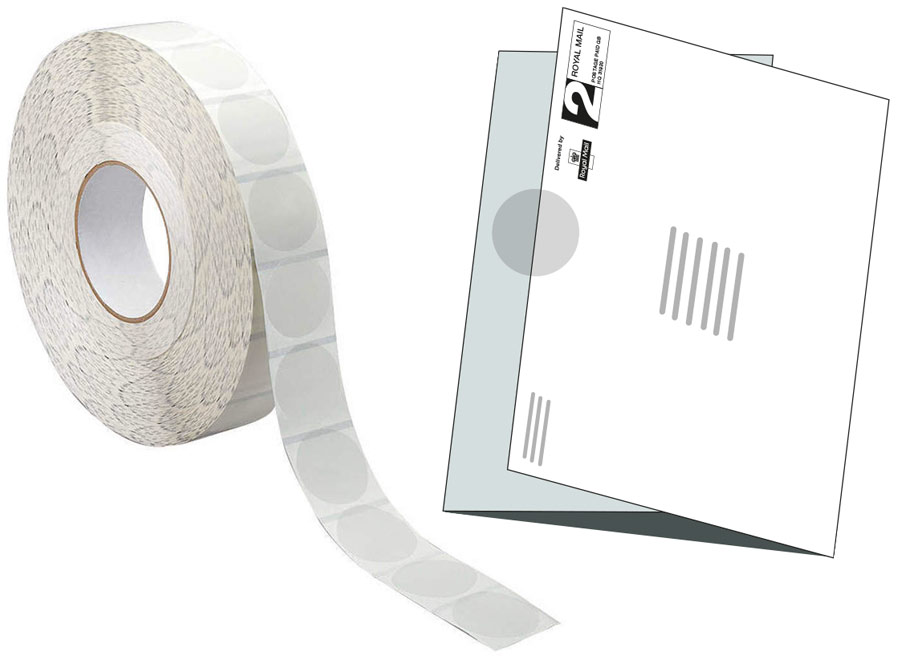 What is a One Piece Mailer?
Postcards, folded items that are then closed with glue or a perforated circular peel able disc. Postcards are the simplest form of One Piece Mailers, the next level being perhaps a folded item that is either glued or tabbed, for example an A4 piece of printed material personalised with the mailing data on the outside, and then sealed with either glue or a perforated tab.
Why Tab over Gluing?
The benefits of tabbing over gluing is that there is little wastage and no set up time so costs are reduced and turnaround times are very fast.
What is Gluing?
Gluing is where we use a hot melt glue to put glue dots onto the inner surface of the item being folded, when folded it seals the item.
As an
Example:
ailing A5 4pp printed 4 colours throughout, or perhaps a booklet that has the data on a panel on the reverse of the item, then closed.
Request a Call Back
Simply add your name and phone number and we'll call you back with free, friendly advice within two working hours...