Integrating Direct Mail into your Marketing Strategy
REQUEST QUOTE
Integrating direct mail into a cohesive strategy that pairs it with digital marketing tactics allows you to make use of another channel where your brand can reach your audiences and communicate your message. In doing so, you can also measure the effectiveness of direct mail using digital metrics; depending on the action you want your audience to take.
Take a look at few more stats on direct mail: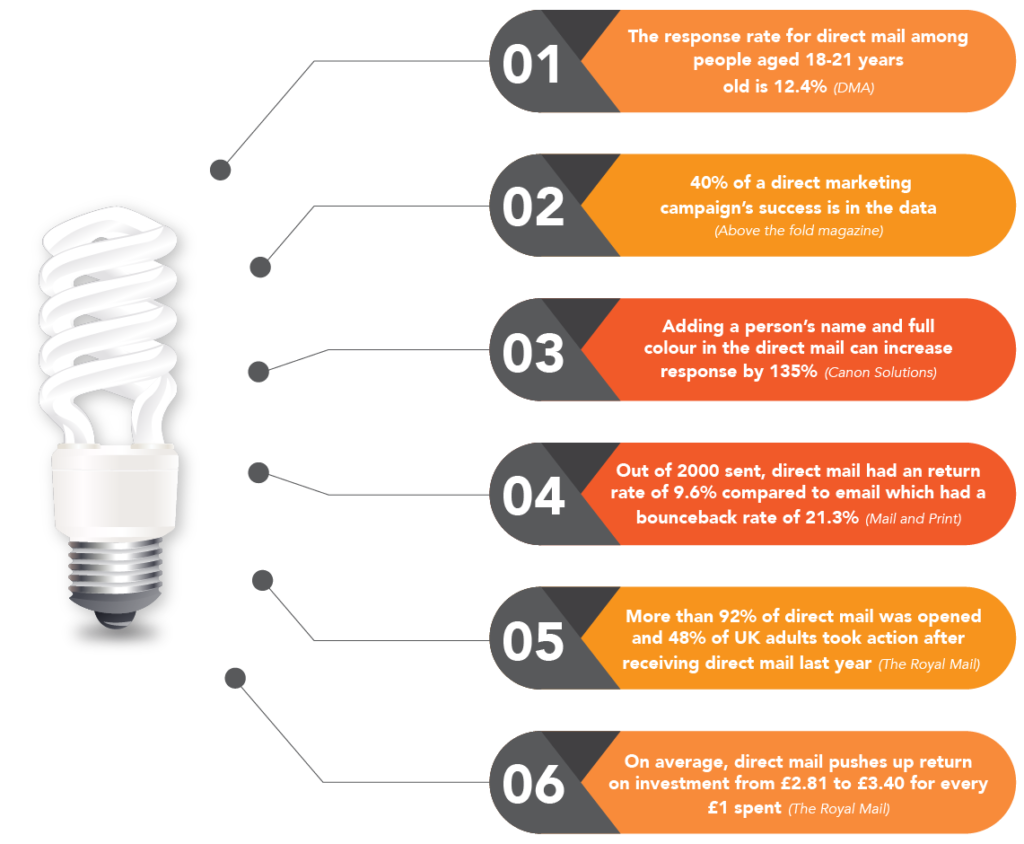 If you're thinking of starting a campaign, want to integrate direct mail into your marketing strategy or would like to learn more then get in touch with us on 01747 820960 or email us at sales@mailandprint.co.uk. Or you can use the buttons on this page to request a quote and we'll get back to you with specific pricing.
Request a Call Back
Simply add your name and phone number and we'll call you back with free, friendly advice within two working hours...